An Interview With Aida Pimentel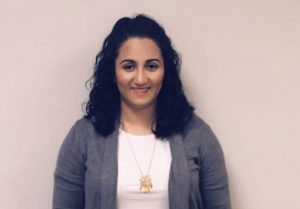 We got a chance to interview with a member of the wonderful Customer Service team at Rovner & Company, LLC, Aida Pimentel. Read her interview to learn more about her efforts to elevate the business!
Charmaine Sample-Hawkins: So, Aida, how long have you been on the Rovner & Company team?
Aida Pimentel: February 9th will be 2 years for me!
Charmaine: What do you specialize in at Rovner & Company?
Aida: I am a 220-licensed agent and I specialize in quite a few things — including problem-solving, policy changes, renewals, and customer service.
Charmaine: How often do you communicate with your clients?
Aida: Customer service is important in our business, and staying connected to my clients is important to me! I speak to my clients on a daily basis.
Charmaine: What are your goals for yourself here at Rovner & Company?
Aida: My goals are to grow as an agent, to keep learning, and helping my clients with their insurance needs.
Charmaine: What do you enjoy most about being at Rovner & Company?
Aida: What I enjoy most is to be able to help my clients! I love knowing that when the phone call is done they have peace of mind. Of course, I enjoy our team as we have become very close and help one another become better every day.